Our business has diverse offerings which have developed from our inception, so we can offer a 'one stop shop' solution for our clients.
We continue to develop our range of services, whilst also investing in our people and plant to ensure we are at the forefront of our industry.
Each division of APK is managed by key personnel who are each industry experts in their own field.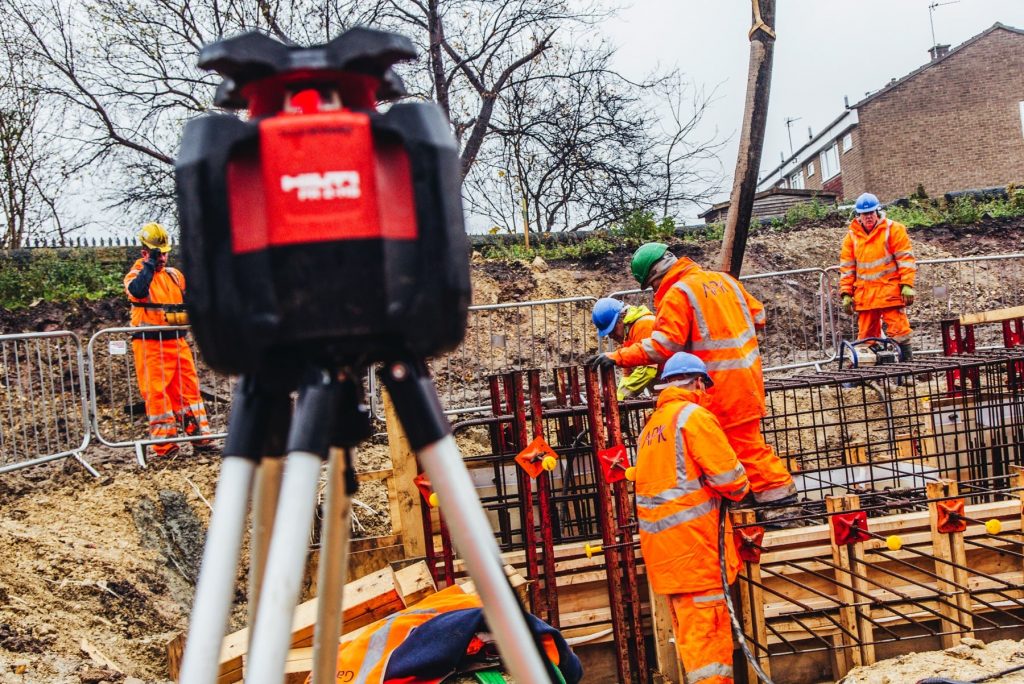 Civil Engineering & Groundworks
APK Civil Engineering is equally comfortable working as a principal-contractor and as a sub-contractor.
We employ our own multi-skilled and independently trained workforce, to ensure that APK Civil Engineering & Groundworks remains a self-delivery organisation that is coordinated by our experienced team of contract managers, project managers, site agents, site engineers and site supervisors.
Using the very latest technology and value engineering principles, we take a collaborative approach on all our projects to deliver the best possible results for our customers.
We strongly believe in early contractor involvement and have the in-house capabilities to assist in advance design work, budget and cost plan, preparation and programming.
Our services include:
Infrastructure (including Roads & Sewers)
Drainage
Reinforced Concrete
Earthworks
External Works
Sub Structure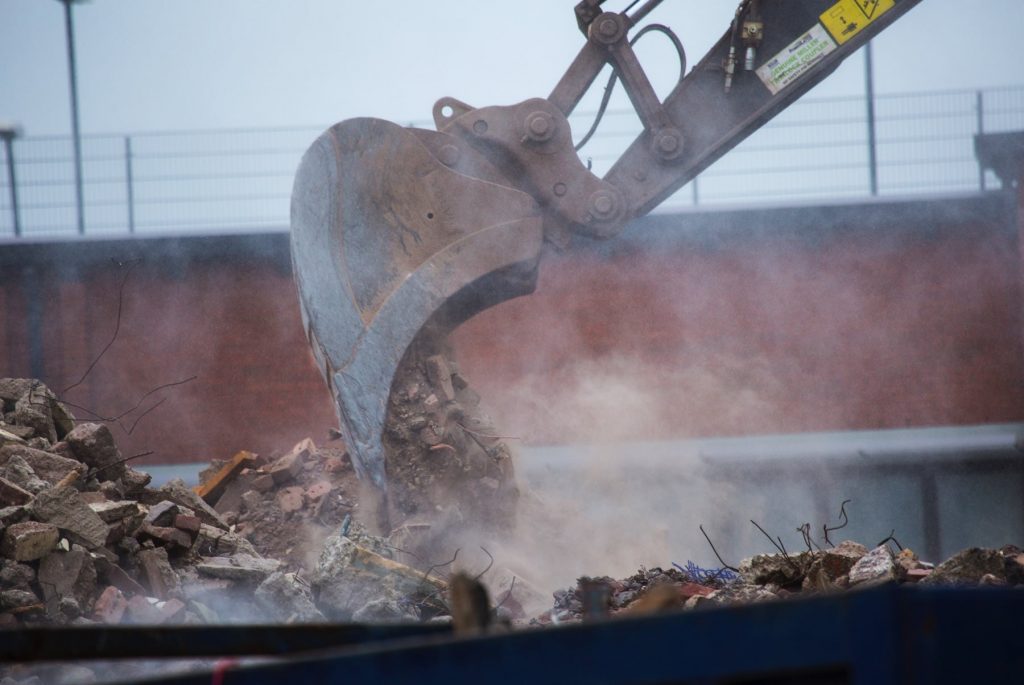 Recycling & Aggregates
We use sustainable materials when product specification and availability allow.
APK can supply a range of primary quarried aggregates, sand, gravel and also certificated recycled aggregates including;
6F5 and 6F2
Type 1 sub-base
Pipe bedding
Regenerated soils and screened soils
Top Soil
All are analysed and issued with the relevant certificates and are in accordance with WRAP procedures.
All of our products can be supplied in bulk form or bagged for distribution to trade such as builders merchants and garden centres.
Our Aggregates & Recycling division also incorporates GTR Aggregates & Recycling Ltd, based in North Wales and serving customers throughout North Wales and Cheshire West.
Plant & Transport
APK own and operate a wide range of machinery, equipment and transport. Our fleet is utilised in-house across our Civil Engineering & groundworks and demolition & remediations divisions, but is also offered on an operated and non-operated basis to external customers.
We have a full range of excavators ranging from 2.5ton to 30t as well as crushing, screeners, dumpers, rollers and attachments.
We operate only the leading brands such as Volvo, JCB, Kobelco, Bomag, Powerscreen and Rammer.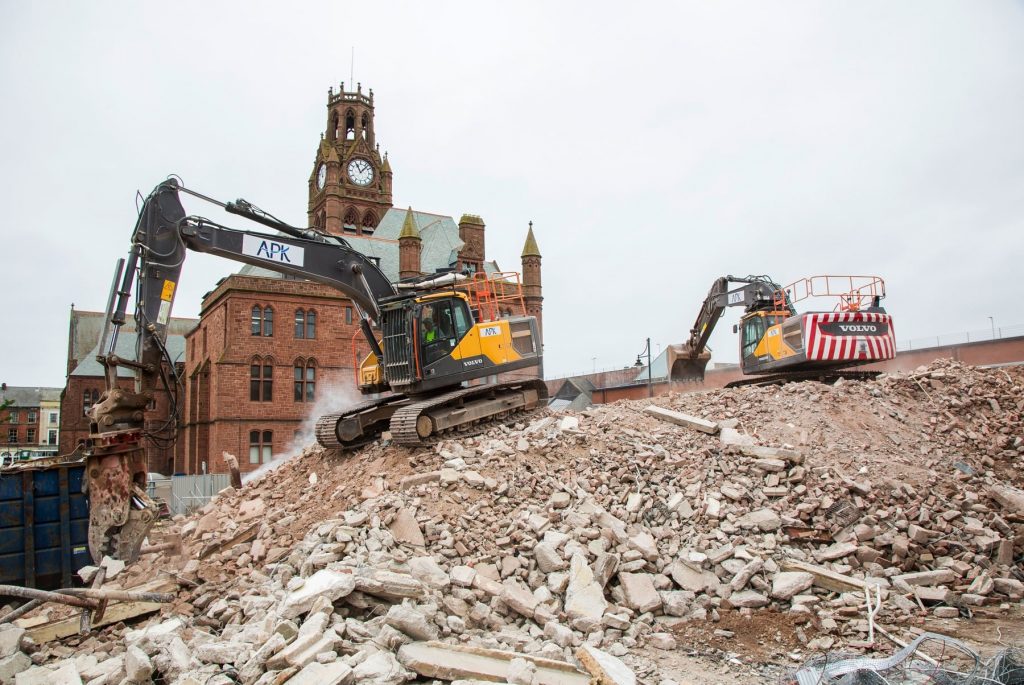 Demolition & Remediation
Our Demolition & Remediation business was established as a separate division due to an increasing demand for our comprehensive range of services and ensure the division was focused in order to become a leader in the demolition industry.
Like our other divisions, we maintain our own dedicated team of professionals with a unique combination of experience, technical skills and expertise that are capable of managing all aspects of licensed asbestos removal, demolition, dismantling, decommissioning, asset recovery, recycling and ground remediation.
We advocate Early Contractor Involvement, and work in partnership with our clients to reduce risk and build trust. We offer a single point of responsibility and provide certainty to our Clients regarding cost, timescales and quality, whilst providing an integrated service to meet their individual requirements in this challenging and constantly changing working environment.
APK owns, operates and maintains a large fleet of modern specialist plant and equipment to support our demolition division.